I HAVE NO IDEA HOW MANY PIECES ARE IN THIS. LOL
I'll have to give a count.
More than a trukk, and it's got about 12 to 14 hours of build time.
So, you might have seen the thread for my Looted Warlord Titan Power Claw (Here:
viewtopic.php?f=111&t=305992
).
As you can imagine, if you checked that thread out, I had a lot of trukk and Battlewagon bits left.
Along with the remnants of my plasticard, I decided to use those bits for a Kustom Kreation.
Yes. There are things I could have and would have liked to do differently. But, I'd committed to ONLY using bits left over from the other project and the plasticard, rod, etc. I had on hand.
I'm looking at about 12 to 14 hours of build time here.
Any mold or join lines you see anywhere are just lines. All were given the fingernail test, to ensure there were no ridges.
So, here we go.
Teaser image.
Rear end, from below. This shows where I cobbled together the rear end: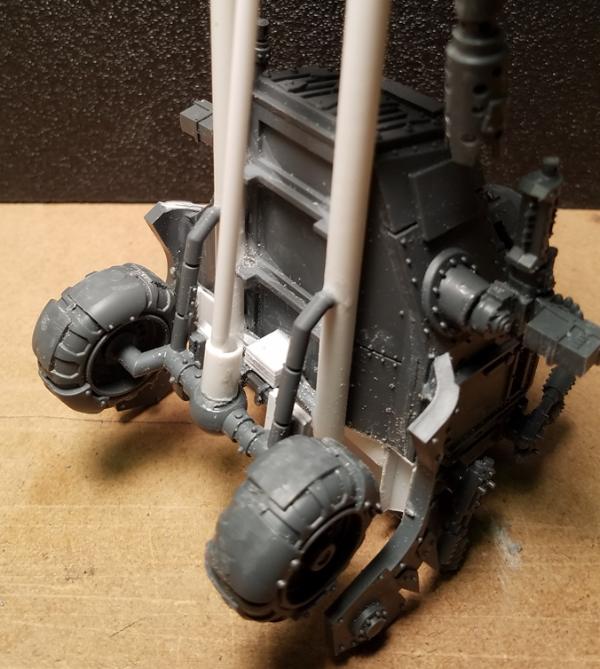 Underside:
View from the right: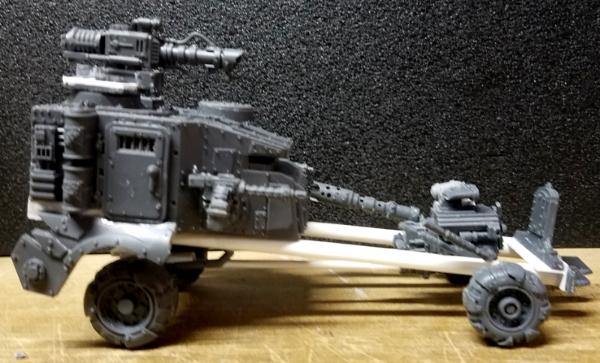 View from the left: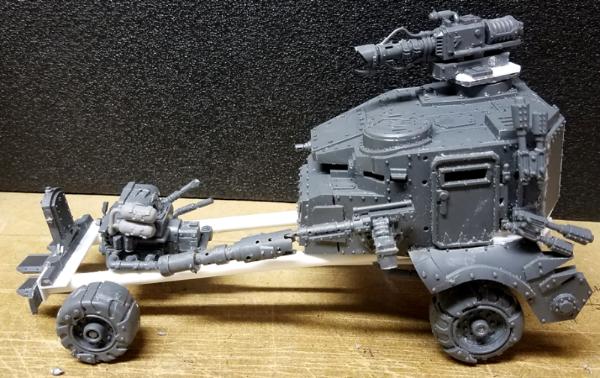 From the front with the ranged turret weapon: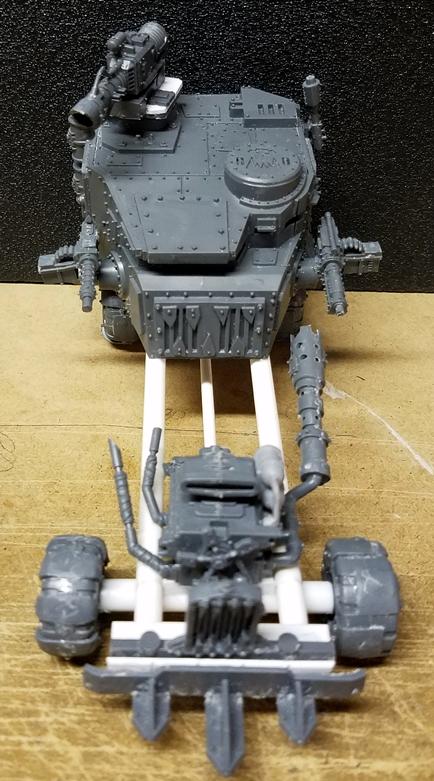 From the front with the... non ranged weapon. LOL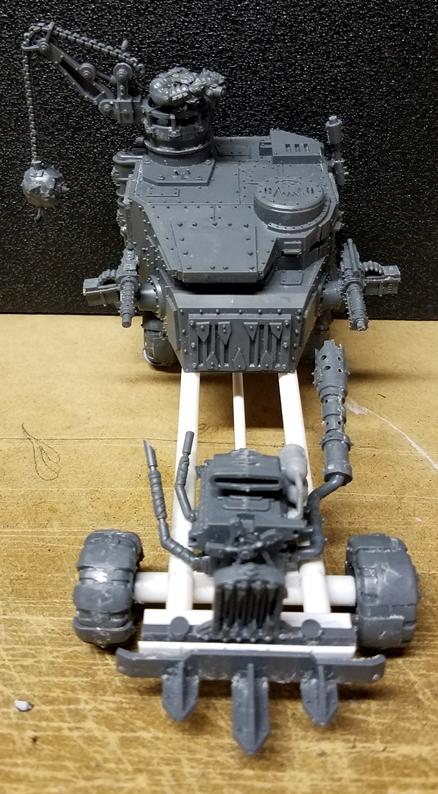 The idea is that it can be used as anything within reason.
Need another Skorcha? Okay.
Trukk? Sure. Just grab a hand-hold wherever you can, boyz!
Battlewagon? Well, you're probably pushing it, but the length's about right, and it DOES have a Battlewagon cab on it. LOL
For the record, the wrekking ball turret has $.50 in dimes glued to the underside. The turrets were cobbled together, and the wrekking ball made it too heavy. It kept falling out.
Thoughts?
Eric